About RunHikePlay, Inc
---
RunHikePlay, Inc is a non-profit organization that was founded to help get kids and veterans outside. We believe in the magic and wonder of the outdoors. All proceeds from the Lost Turkey Trail Races will go toward the Little Flockers Trail Trot and Get Ruck'd Trail Challenge events.
ABOUT US
Brush Mountain Running and Outdoors, Inc opened in February 2016 and is named after Brush Mountain in the Allegheny Mountains. Owner Jennifer Soisson is a lifelong runner and outdoor enthusiast and wanted the name of her store to reflect her passion. Brush Mountain Running and Outdoors, Inc's mission is to support each customer with his/her outdoor pursuits. Runners, walkers, hikers, and backpackers can be outfitted with proper footwear, apparel, and gear for any adventure.
MEET THE TEAM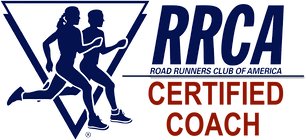 Owner - Jennifer Soisson
Originally a tennis player, Jennifer picked up running to build endurance for long matches. She played tennis in high school and college. While in college, she began working for
Nike Retail and decided to stay with Nike after graduating. She left Nike in 2008 when she met her husband, Scott, and moved to Blair County. She has been running for over 20 years but only participated in her first road race in 2013. Jenn's a proponent of rotating shoes (what she tells her husband to justify her many pairs of shoes!) so she runs in Altra Esclantes and Saucony Kinvaras for the road. For trail, she loves Altra Lone Peaks and La Sportiva Bushidos. She loves helping new runners and running with the various groups in the Altoona area. She lives with her husband, their daughter, and her two stepsons.
She has her RRCA Level 1 Run Coaching Certification.